A North Idaho Tree Service
The Bretthauer family has a long-standing relationship with the area, having worked in and around Priest Lake, Pend, Oreille, Coeur d'Alene and many other smaller lakes and rivers in the Northern Idaho region, forming an essential part of the region's identity and culture.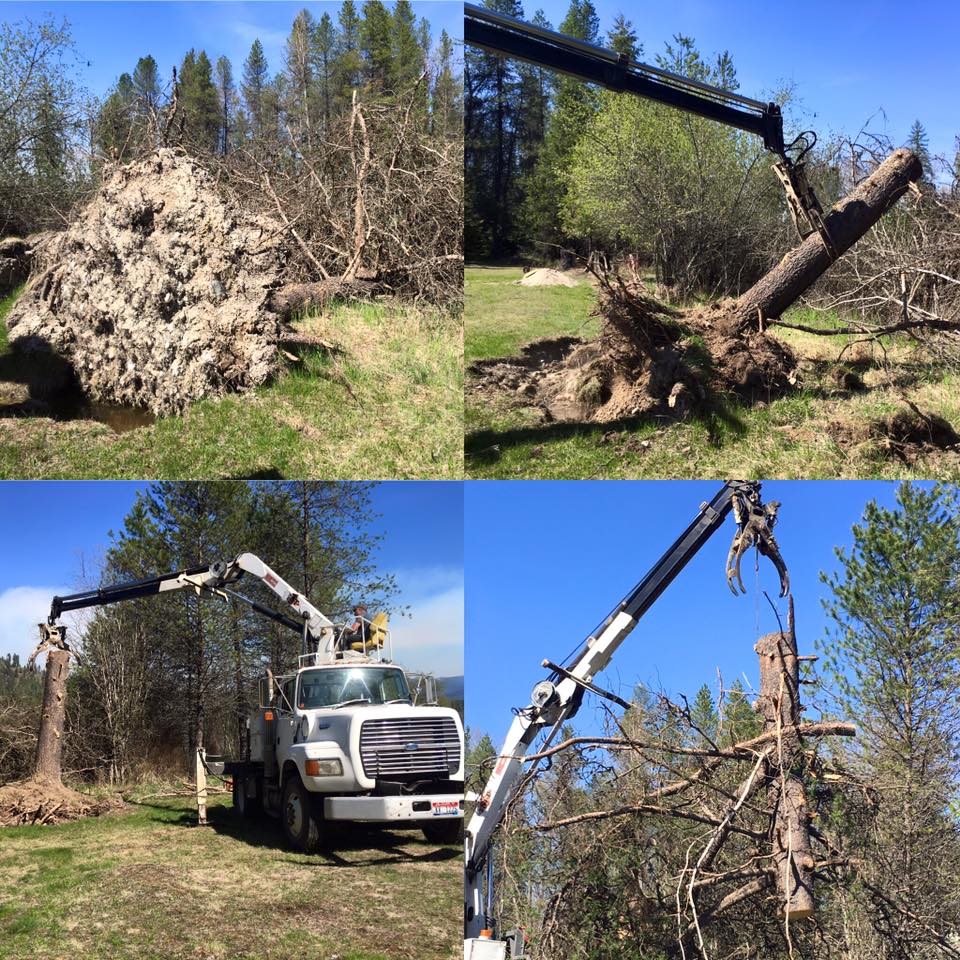 We proudly serve the Northern Idaho Priest Lake area which includes Priest River, Oldtown, Sandpoint, Ponderay, Bonners Ferry, Cocalalla, Diamond Lake, Sacheen Lake, Rathdrum, Spirit Lake Twin Lakes, Coeur d'Alene and the Hayden Lake area. Providing locals with an array of services, products, and resources.
You Can Count on Us for:
Tree Trimming
Tree Thinning
Tree Removal
Stump Removal
Bush Removal
Shrub Trimming
Lot Clearing
Hazardous Tree Removal
Free Estimates 1-877-905-TREE
Phone: (208) 443-3600
Over the course of many years, we have been hard at work building and developing hundreds of miles of roads and bridges in and around Priest Lake, Pend Oreille and Coeur d'Alene. In addition to servicing these areas, our company has now extended its services to include areas outside of Idaho. If you are in need of a tree removal service in Coeur d'Alene give us a call.
Northern Lakes Tree Services Include:
Pruning and Shaping
Stump Grinding
Site Evaluations
Topping & Thinning
Tree Disease Control
Long Term Tree Care
Maintenance Plans
Selective Logging
Hazard Assessment
Certified Arborist
Fully Insured
Land Clearing
Low Impact
Friendly/Professional
No Bucket Trucks
Hazardous Tree Removal