The Role of Tree Maintenance in Wildfire Prevention
Eastern Washington is known to be a forested state. The totality of the land area is composed of trees and forest industries. The region includes the Tri-Cities, Columbia River and Grand Coulee Dam, Handford Nuclear Reservation, farmlands of Yakima Valley, Palouse and city of Spokane. Spokane is the largest city of Eastern Washington. Due to rainshadow created by the Cascade Mountains and nearly desert environment, the climate deemed to be dry. The area is hot and arid mostly in the summer months.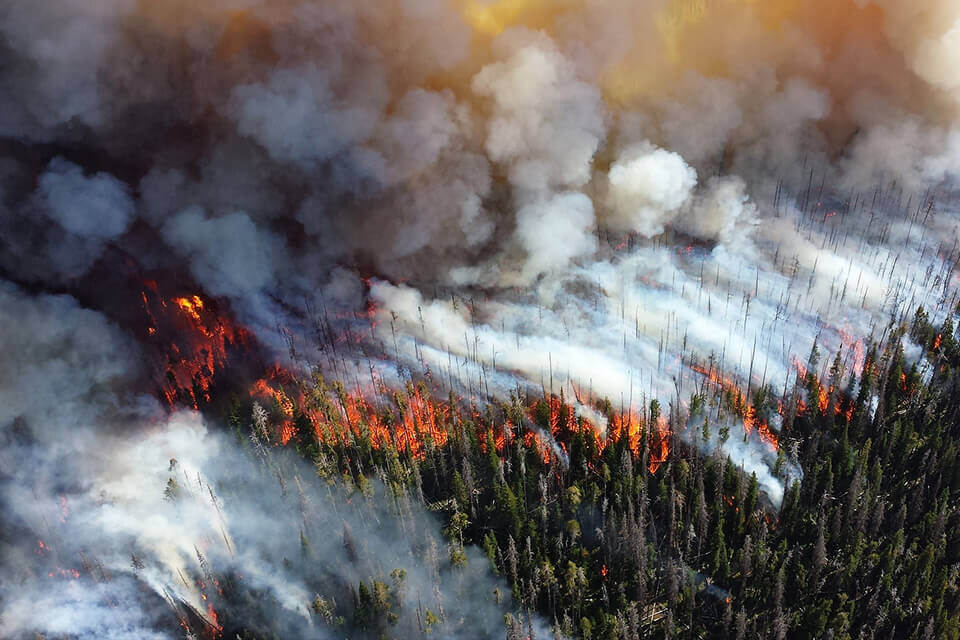 WILDFIRE
There are numerous occurrences of wildfire reported in the Spokane area over the past years. The most recent heartbreaking event happened in the latter part of August this year. The fast moving flames have charred a thousand number of acres, destroyed homes and forced hundreds of people to evacuate. Broadcasted reason of wildfire in Spokane County was the high temperature mixed up by enormous wind that knocked over the power lines, power poles and huge trees.
The intense heat and high winds caused by nature are obviously inevitable. The only thing you can do is to think of a way how to prevent and mitigate the horrible outcome for this kind of phenomena. One of the list in impeding the situation is to make sure that your own yard is cleared with combustibles including:
– Dry trees
– Dry leaves
– Dead trees
– Dying trees
– Trees hanging over the house
– Trees near power lines and poles
TREE MAINTENACE ROLE IN WILDFIRE PREVENTION
A huge role to wildfire's power and volatility is being confounded to dry, dying and dead trees. These kind of trees are extremely more flammable than the trees that are still healthy and alive. Here are some guidelines that may help in preventing the fire to ravage your home:
A. Get rid of dead and dying trees located near your house.
Once ignited with fire, dead trees and dying ones may unpredictably burn and severely damage your properties. Worst comes to worst, injuries and death may arise.
B. Trim trees hanging over your fence/house and eliminate tree branches dangling over your roof.
Visualize the worst case scenario that may occur during a fire. If the leaves of the trees and its branches are located near your fence or house, do you think your investments are still safe? The hungry flames will eventually devour the entire tree and gradually destroy your properties. So think twice. Avoid these horrible things to happen. Trim your trees and make sure to do it regularly.
C. Relocate/Remove trees near power line and power pole.
You can never foretell what will happen next. You may think that your house is a bit remote to these huge trees. But have you noticed if it is positioned near a power line or power pole? You must do an action if it was. An extensive risk is present to this kind of situation.
Once the tree is massively eaten by the fire and a blast of high wind comes, the power lines will start to spark and stimulate explosions. Are you willing to compromise your life, the lives of people around you and all your possessions?
Take time to look back to the aftermaths of Spokane and other areas massive wildfires. Protect your family, home and property by seeking for a professional tree service company that will help you do the job.
Northern Lakes Tree Service is a company that will surely help you lessen and totally avoid these kind of hazards. The company caters the areas of Eastern Washington including Newport, Deerpark, Elk, Spokane County, Spokane Area and other areas nearby. Rest assured that the service comes with outstanding and high quality output, professional and reliable dealings, and reasonable and exemplary pricing.
For Free Estimate/Assessment contact:
Damon M. Bretthauer
1-877-905-TREE(8733)
Phone: (208) 443-3600
Cell: (208) 610-3718