Significance of Stump Grinding
Tree stump is a portion of the trunk that is being left out after a tree has been cut or removed. There are some tree removal packages that does not include removal of this particular part of the tree. But have you ever wonder if is it really necessary to remove the entire stump and roots of the tree? Why not just leave the stump behind? or leave it there to rot?
Leaving the stump is never a good idea. To lighten up your mind, provided below are the reasons why you must remove stumps in your backyard.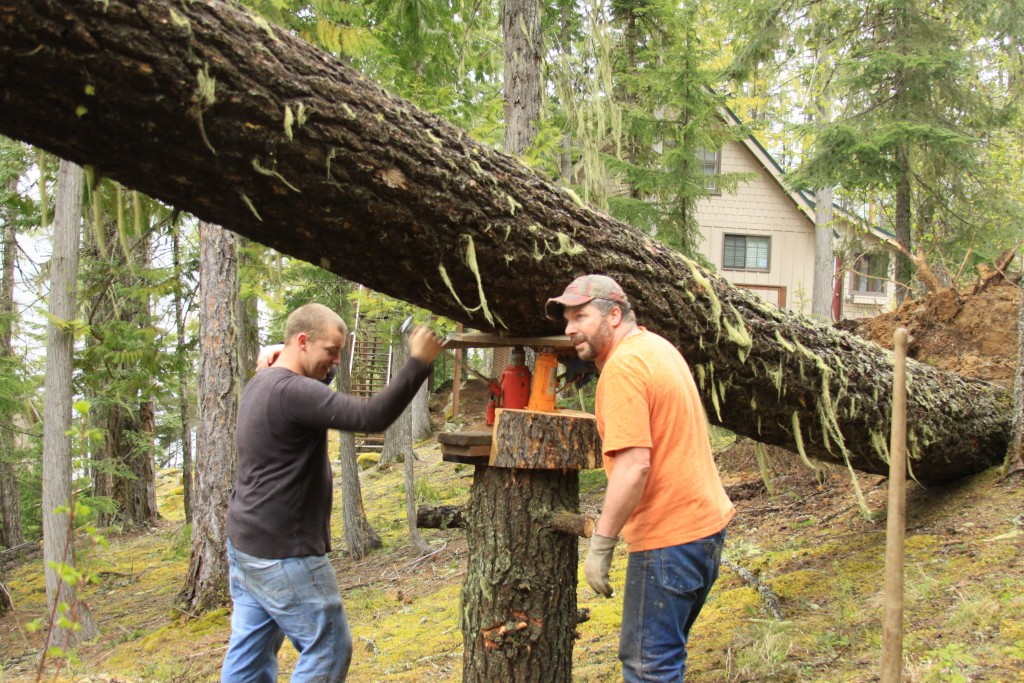 1. Tree stumps can cause danger.
There are tree stumps that are small and quite hard to be recognized. These kinds of stumps are the ones that usually cause mild and serious injuries to your family and visitors.
While some of us are very conscious walking down the yard, many don't even bother to look down while walking or running on grass. This situation gives chance to stumps to trip them up and cause bruise, wound, cut, and other serious injuries. Remember that you are liable for your family's safety and not limited to visitors and neighbor's wellness. Make a decision today, call a professional tree service company and ask for free estimates.
2. Tree Stumps can attract insects.
Leaving a stump after tree removal means leaving something that can lead to garden infestation. While tree stumps are slowly decaying, the decaying matter may attract insects such as termites, wood boring beetles, carpenter ants and other pests. These insects will then wonder around and transfer to other plants and trees. In worst case scenarios, these insects gather to your home or other near wooden storage room and start to destroy wooden materials little by little.
Do you think it is better to spend a small amount of money today for removing the stump rather than spend a lot of money in the future to repair potential damages?
3. Stumps can take up space in your garden.
Think of something that can be replaced to an ugly tree stump located in your yard. It can be a small ornamental den, a coffee table, a comfy bench, a tiny fountain or just leave it empty and reserve it for your playful children. Still, it depends on your preference. One thing is for sure, there are endless choices on what you can place to that space. Free your garden with space-wasting tree stump.
4. Stumps can cause tree re-growth.
Stumps are able to regenerate new trees. Leaving a stump behind after removal of tree can mean new sprouts spring up around it. Roots of the tree can still develop and grow into small trees. If this occurs, it will surely cost you money cutting down the shoots and it will be more quite expensive this time because they have the tendency to keep sprouting back. If left to grow, these will turn into ugly bushes that will definitely attract insects to live and stay for long period of time.
Professional and High Quality Stump Grinding
Some stores offer for-rent or for-hire stump grinders for your do-it-yourself stump removal project. But, it is not recommended to do it your own. There is no assurance that the stump grinding machine from a hire store is 100% well maintained and supplied with full protective clothing or adequate training. If not properly use, hazards may occur. There are some cases that the machine hit stones and brought damage to the property as well as injury to the operator. Natural gas pipelines, sewer lines, main electrical lines are sometimes damage by unknowingly grinding through everything. Indeed, the use of machinery demands for proper knowledge and training.
Hire a company that will handle all your issues with tree stumps and other tree maintenance matters. For high quality and professional stump grinding in Northern Lakes Area, North Idaho and Eastern Washington call Northern Lakes Tree Services.
NORTHERN LAKES TREE SERVICES
Damon Bretthauer
1-877-905-TREE or (208)443-3600
Locations:
• North Idaho – Priest Lake, Priest River, Oldtown, Sandpoint, Ponderay, Bonners Ferry, Cocalalla, Diamond Lake, Sacheen Lake, Rathdrum, Spirit Lake, Twin Lakes, Couer d'Alene, and the Hayden Lake area
• Eastern Washington – Newport, Deerpark, Elk, Spokane County and Spokane area
• Northern Lakes Area